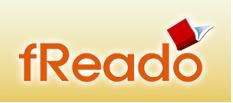 By Shannon Yarbrough on August 31, 2009
Congrats to fellow LLBR reviewers, LK Gardner-Griffie and Dan Marvin! Both of their books made the Top BookBuzzr Books list for August 2009 according to the BookBuzzr newsletter today.
Posted in Announcements, Marketing, Shannon Yarbrough, Success Stories | Tagged BookBuzzr, briefs for the reading room, Dan Marvin, fReado, free book marketing, LK Gardner-Griffie, misfit mccabe | 2 Responses
By LK Gardner-Griffie on June 2, 2009
We've mentioned that we now would like to post online previews of your work along with the written review, so that any readers of the review can not only see what our opinion is, but can check the work for themselves and see whether they agree or disagree.
Posted in LK Gardner-Griffie, Marketing, Reviews | Tagged BookBuzzr, books, ll book review, preview, Reviews | 1 Response